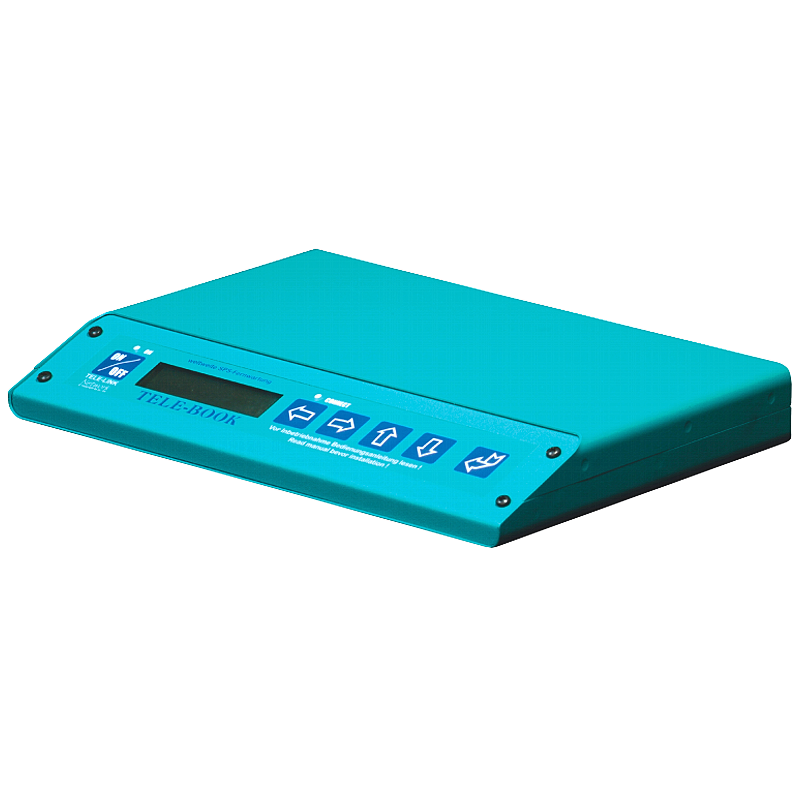 Artikel:
Art. ID.
price
quantity
to the accessories
| | |
| --- | --- |
| | Downloads |
TELE-BOOK (TB) PLC-remote maintenance also available from the car, with 12V power supply

Secured modem-protocol, no additional software needed
High throughput
All online functions possible
Easy handling because of menu navigation and display in plain text
Easy and quick configuration by menu item initial configuration
Multi-stage password levels provide high data security
Cost improvement because of call-back function
Integrated telephone directory
Compatible to all TELE-Network-devices
EMC-compatible circuit arrangement
Other PLC-protocols with optional Tele-Manager reloadable
Software-updates via telephone line transferable
Incl. power supply unit

docu / downloads
order data
applications

Technical data

Supply voltage:
24V/DC (12 - 36V)
Power consumption:
3 watt
Display:
expressive LCD-display
Handling/Configuration:
integrated keypad
Tele-Manager
Interfaces:

to the PLC:

RS232: 9,6 KBd - 115,2 KBd / fully assigned


to the PD/PC:

TTY/20mA current loop (100 % mechanically and electr. compatible)
RS232: 9,6 KBd - 115,2 KBd / with a 1on1-cable to the PC


others:

1 x PCMCIA

Integrated modem:
-
Operating temperature:
5 - 55°C
Case:
powder coated metal table case
Dimensions:
233 x 162 x 39 mm
Scope of delivery:
TELE-BOOK
Power connector 3pins big

Commercial data:
EAN number:
4260363240338
HS-code:
85389099

technical data
docu / downloads
order data

Applications

Use in the car with a 12V supply only

Your're on road with your car and your employee reports a failure? What next? Approach the next parking place and try to get a telephone line to solve the problem? Or solve the problem in your head? Hit the next parking place and start your Tele-Book which is plugged on your car's cigarette lighter, and build-up a connection to your installation. With the notebook you will solve the problem within a short time.

Remote maintenance / telecontrol of PLC-devices

Access to the connected PLC takes place by coupling via Analogue-, ISDN- (only with AB-adapter) and GSM-(only with external GSM-modem)-line.

PLC-coupling (data exchange between PLC-devices)

Your pumping stations report the water levels of the central control via telephone network. The central office itself can of course transmit commands/messages to the substations as well. Thereto no dedicated line is required, a "normal" telephone connection is sufficient because the devices hangs up the line after occured message.

Failure report transmission released by the PLC

Your outstation reports the current value cyclically, or in case of malfunction the status via FAX, to your mobile phone as SMS or to your pager.

Sending ASCII-data to a PC

Your car park or control sends the configuration/capacity utilisation to a PC with a modem, so that the data can be used for further processing.

Direct-mode "extended serial interface"

There is an unsupported control or data logger or converter integrated in your installation which protocol is not supported? No problem, the signs that the PC in the office sends will be transferred via telephone line by the Direct-mode , and on-site reproduced by the TP/TB. The way back is identical. So in that case there's also a communication to the electronic devices available.

order data applications technical data Cart

technical data
applications
docu / downloads

All prices plus costs of delivery, shipping insurance and VAT.
order data
applications
technical data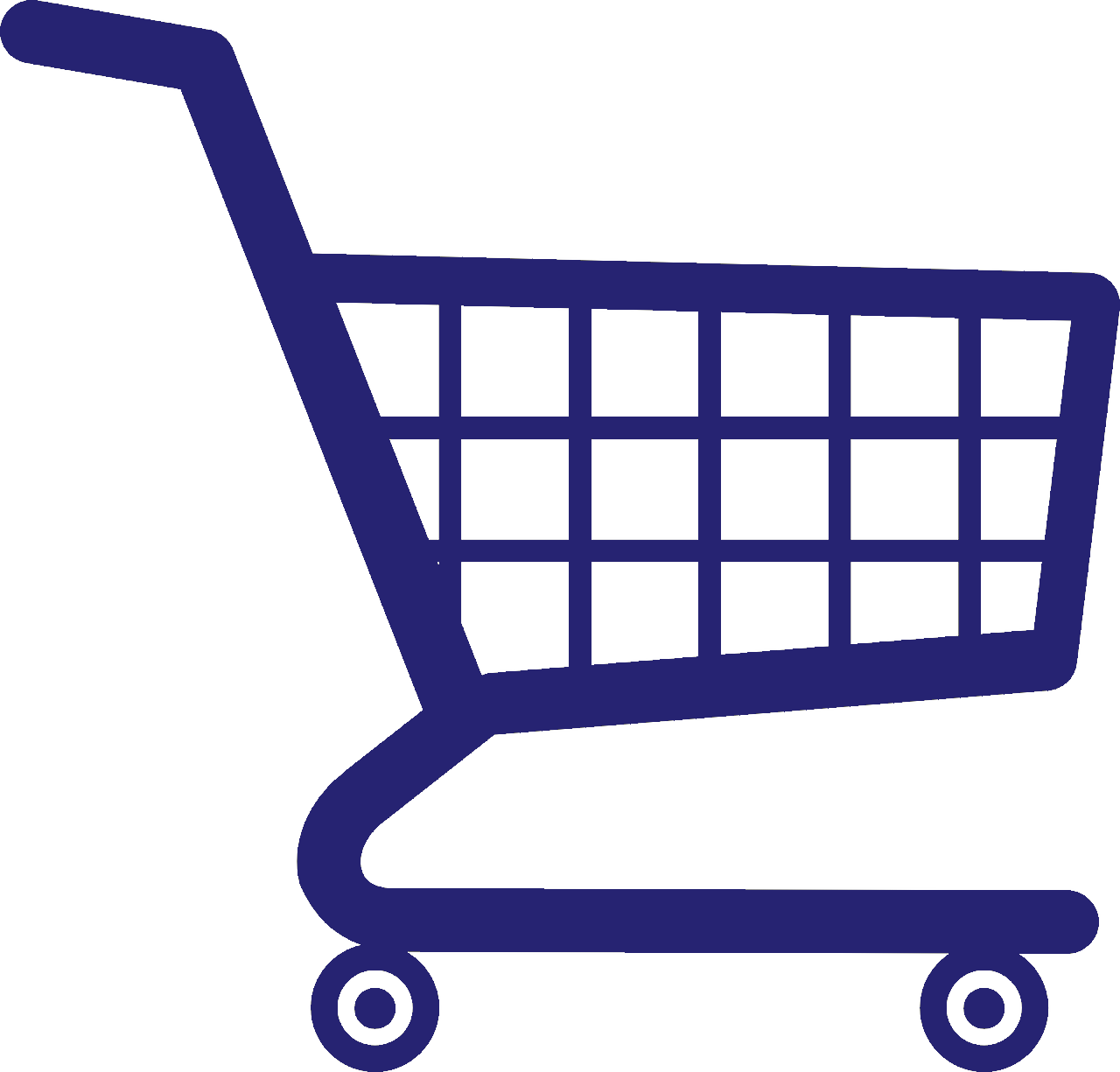 Cart
options:
Art. ID.
name
price
quantity
9370-11
Option ASCII-TELE
ASCII-transfer of DB-contents
from S5/7-PLC to a modem
251,- €
9370-2
Option PLC-TELE
transfer of DB-contents between S5/7-PLC's
251,- €
9370-3
Option FAX-TELE
sending DB-contents from S5/7-PLC's to a
fax machine
251,- €
9370-5
Option L2 with CP-cable
programming of S5-PLC's with a CP
via L2-bus with PD-path selection
251,- €
9370-6
Option L1 with CP-cable
programming of S5-PLC's with a CP
via L1-bus with PD-path selection
251,- €
9370-7
Option H1 with CP-cable
programming of S5-PLC's with a CP
via H1-bus with PD-path selection
251,- €
9370.A
Option TP+TB AEG
TELE-PROFessional for AEG A120,A250
PLC- or PD-TELE switchable
1273,- €
9370.AB
Option TP+TB Allen-Bradley
TELE-PROFessional for Allen-Bradley
PLC- or PD-TELE switchable
1273,- €
9370.B
Option TP+TB Bosch
TELE-PROFessional for Bosch
1273,- €
9370.G
Option TP+TB GE-Fanuc
TELE-PROFessional for GE-Fanuc
1273,- €
9370.KM
Option TP+TB Klöckner-Moeller
TELE-PROFessional for Klöckner-Moeller
1273,- €
9370.M
Option TP+TB Mitsubishi
TELE-PROFessional for Mitsubishi
1273,- €
9370.P
Option TP+TB Pilz
TELE-PROFessional for Pilz PSS
1273,- €
9370.T
Option TP+TB Telemechanique
TELE-PROFessional for Telemechanique
1273,- €
order data
applications
technical data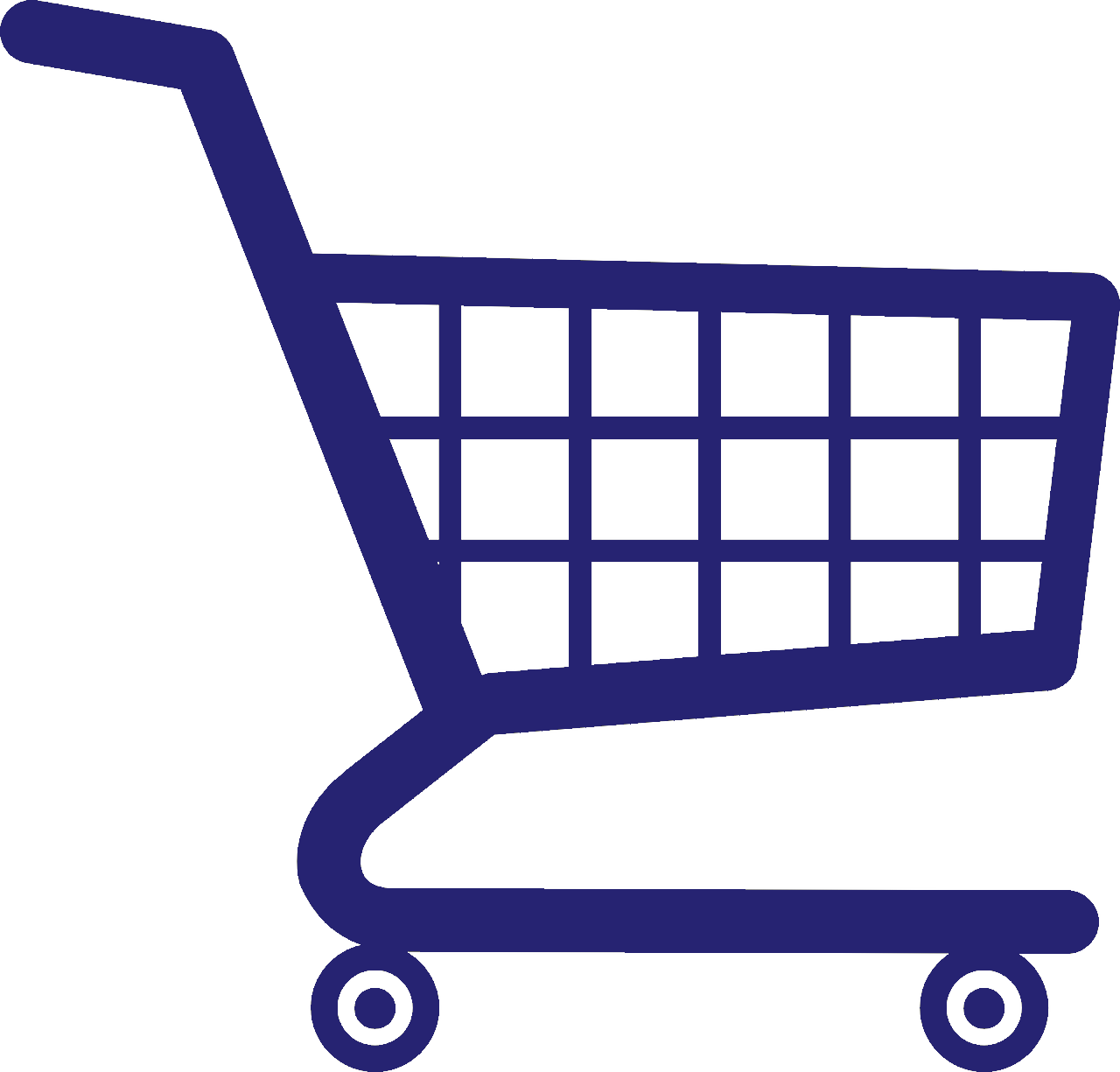 Cart
accessories:
Art. ID.
name
price
quantity
9370-COM
Serial PCMCIA-adapter

  Obsolete


for TP + TB
205,- €
9370-ISDN
ISDN-adapter for analogue terminals
full ISDN-functionality e.g. call waiting,
3-way conferencing, broker's call
251,- €
9370-TAE
TAE junction box
analogue telephone box (NFN)
for on-wall mounting
20,- €
9371-6
Servicebag

  Obsolete


for TP, TB + TP-II-FLAT
59,- €
9372-24
Power connector 3pins big
connector plug lockable by jack with screws
3,- €
9380-9S
Connecting cable TELE-Book on Slot-PLC
from Siemens
51,- €
9381
TAE-modemPCMCIA-card for TELE-BOOK

  Obsolete


pcmcia-card inclusive telefon-lead
and TAE-adapter
205,- €
9381.KABEL
Analogue cable for TAE-modem PCMCIA

  Obsolete


PCMCIA-modemcard connection <=> TAE plug
Germany/USA (spare part)
51,- €
9391.1
24V DC power-supply unit 625mA
Primary 110V - 240 VAC Euro+USA-plug
39,- €